I've always been a big George Orwell fan, even as a young teenager I would get lost in an old beat up copy of Animal Farm, and I'll never forget my copy of Homage to Catalonia that was missing its cover, so as you can imagine I was thrilled to once again see 1984 back in the spotlight.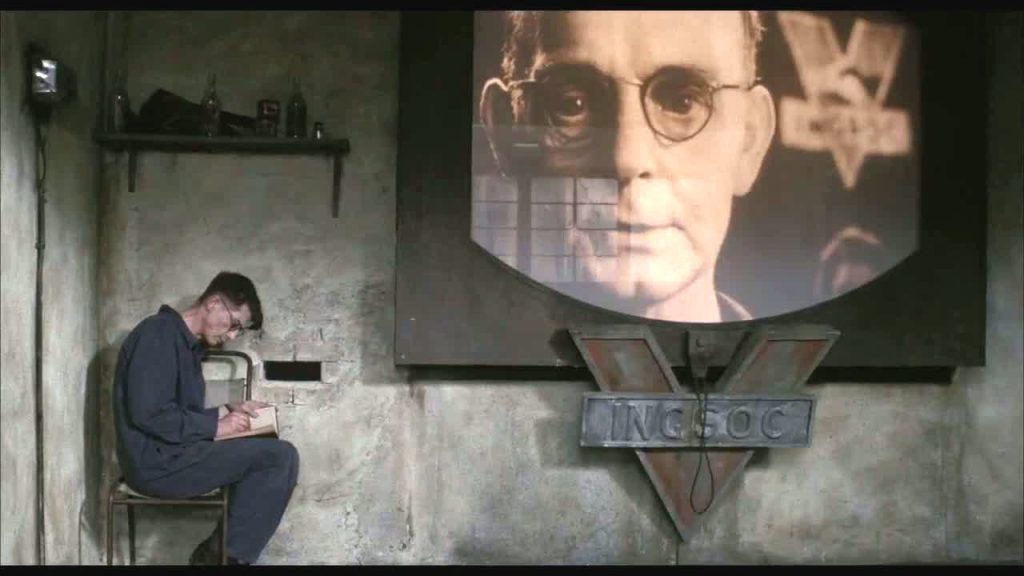 I haven't seen this much chatter about Orwell's classic since Edward Snowden, in 2013, revealed massive amounts of classified documents which helped us come to understand exactly how the surveillance state operates.
What he revealed shocked the world. He gave us flow charts that laid out exactly how the NSA was covertly collecting telephone and internet data. We learned of secret court orders which allowed the NSA to sweep up massive amounts of data with impunity. We learned that our government had direct access to the servers of tech giants like Google, Facebook, and many others. We learned about Dishfire which allowed the NSA to intercept 200,000,000 text messages, everyday, from all around the world.
I was fascinated by the Snowden Leaks. The implications were astounding, the facts were remarkable, and the sudden surge of interest and popularity of Orwell's dark, dystopian novel was no surprise after these revelations were given even a cursory examination.
What was brought to light was a chilling and disturbing reminder of the true reach and power of the state.
Over the past decade we have certainly witnessed events and circumstances that could have been taken straight off the pages of 1984.
The state controls education and has great influence in media.
We have seen vast expansions in global warfare with no end in sight, perpetual warfare is now the accepted norm.
We have seen innocent people who, after being branded enemies of the state, were hunted and killed by our government without trial or due process.
We have learned through Vault 7 that our personal devices in the privacy of our homes are capturing our conversations and sending them to the CIA. We really do kind of have Telescreens in our homes, and it's really weird!
All of this and so much more happening long before Trump was even in the picture.
From The National Review:
When Orwell's novel was published in 1949, the Third Reich had only been gone for four years, Joseph Stalin still ruled the Soviet Union with an iron fist and far-reaching brutality, Mao Zedong was seizing control of China and preparing to kill millions in the name of suppressing counter-revolutionaries, and Pol Pot was just getting intrigued by the ideas of French Communists. That is what the novel was intended to warn against; not a democratically elected president who pursues policies you don't like."
That being said, things aren't exactly as awesome as we wish they were and it's important to understand our current state didn't suddenly manifest when Trump was elected, it didn't spring up when Obama won the White House either, what we have witnessed, and what has been happening since the birth of our nation is continual growth and expansion of the State.
This realization can be dark and depressing, and we have certainly seen terrible things in our time, but our story doesn't end here, it's only beginning.
The State certainly is a problem, but the good news is we're starting to understand that liberty is the solution.
It's not all doom and gloom! There is hope! A new dawn has arrived. The tide has shifted. Orwell's cautionary tale of a society that has ceded absolute power to authority will never come to pass. The tech age has risen and connected mankind like never before. The state has never been so vast but it has also never been so obsolete. Humankind is choosing a different path. We are breaking away from archaic models. We are fueling good ideas so they may thrive, and ignoring bad ideas and leaving them to die.
The numbers don't lie, our future is a libertarian one. We are going to live in a more free and prosperous world and there is simply no way around it. A world of free minds, free people, and free markets. A vibrant and prosperous society where we are limited only by our imagination.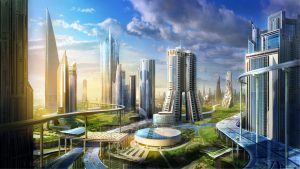 While I really do love and appreciate Orwell's stories, this story is simply not the path we have chosen to travel.
So head out on April 4th to a participating theater near you and enjoy the film.
When it ends and you walk out of the theater I want you to look at the world around you, look at the friends or family who stand with you, take careful notice of the wonders we enjoy daily, from our amazing tech devices to the endless options of goods, foods, and services that are right at our fingertips.
Our world is amazing, anything is possible, and it's time we began behaving accordingly.
In Sarasota, join the Libertarian Party of Sarasota County at Burns Court on April 4th, the show starts at 7:3o!
Todd Dennison
Chair, Libertarian Party of Sarasota County